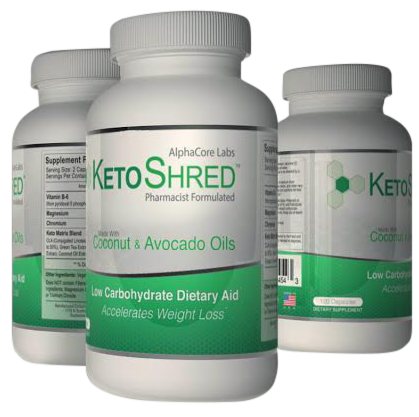 KetoShred is a Ketogenic Diet Supplement.
Simply put, it's a multivitamin for anyone on a keto diet.
What Is KetoShred
KetoShred is a supplement specifically made for people on any variation of a ketogenic diet. KetoShred combines the most recommended ketosis supplements in one convenient daily supplement to help accelerate your weight loss goals while minimizing keto flu symptoms by replenishing essential vitamins, micro-nutrients, electrolytes, & enzymes needed most during a ketogenic or low carbohydrate diet.
What KetoShred Isn't
KetoShred is not a miracle fat-loss supplement. This is not a synthetic ketone product. This is not a low carb meal replacement. And this is definitely not an excuse to slack off on your diet and goals.
This is a supplement to make your life simpler by combing the vitamins and nutrients you want into a keto-friendly multivitamin.
Try Risk-Free For 60 Days
We're so confident you'll like our product that we offer a 60 day money-back guarantee.
If you're not happy with it, send it back for a full refund. It's that simple.